Overview
With the Octa-Core processor and the 4 GB RAM, the new OPPO F1s 64 GB Selfie Expert Smartphone has been designed to offer an efficient and incredibly superfast performance. This latest OPPO smartphone carries the stunning looks that will certainly impress you and the highly advanced features that makes the new F1s a must buy.
With this 4G-enabled smartphone, OPPO brings to you a dedicated selfie camera. Thanks to the 16 Megapixel front camera that not only clicks selfies but also stiches the shots from various angles, giving you a perfect panorama shot. The F1s Selfie expert is not only a fun to use but it also brings the complete world of infotainment at your fingertips.
This new OPPO mobile phone weighs only 160 gms and slips into your pocket without any discomfort. Moreover, the 13.97 cm (5.5) display of the advanced OPPO F1s with Selfie Camera consists of the two thread-thin metallic bands that significantly add to its design. The dual Nano 4G SIM slots in the Triple Slot Tray, on the other hand, offer you an incredible speed of up to 150 Mbps. Moreover, this new OPPO mobile phone allows you to customise its fingerprint sensor. The selfie expert – F1s by OPPO comes along with 1 year warranty.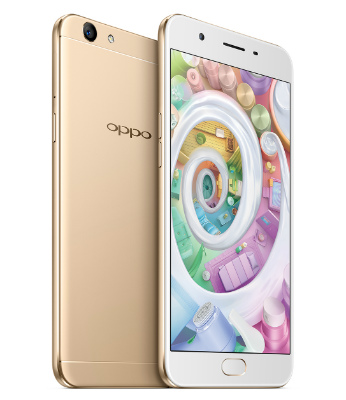 Octa-Core Processor & 4 GB RAM
Powered by super-efficient 64-bit Octa-Core processor, the OPPO F1s 64 GB Selfie Expert Smartphone allows you to perform multiple tasks at the same time. It offers a hassle-free gaming experience and also helps you in smooth web browsing as well. This efficient processor helps you in quick and hassle-free switching between Apps, music, movies etc. The 4 GB RAM, on the other hand, makes the OPPO F1s highly responsive and it helps the phone in taking all your commands without ant time-lag. The 4 GB RAM significantly boosts the processing speed of the new OPPO Selfie Expert.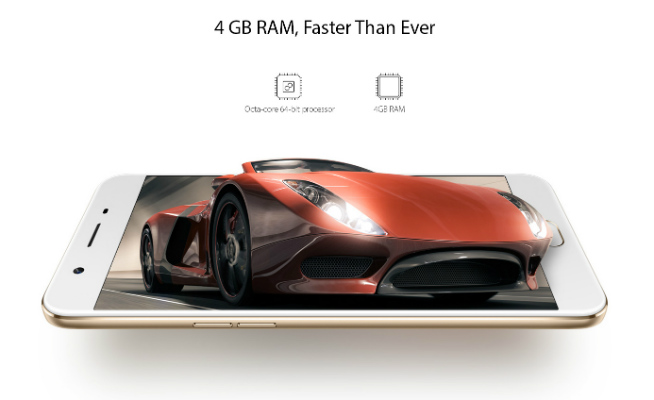 13.97 cm (5.5) IPS TFT HD Display
With 16 million colours, the 13.97 cm (5.5) TFT HD (1280 x 720p) multi-touch capacitive display in OPPO F1s 64 GB Selfie Expert Smartphone produces the images and the videos with sharp picture details and rich colour contrast. It consists of the highly advanced IPS technology that offers a perfect viewing angle. The screen in F1s by OPPO also wears the 2.5 D Corning Gorilla Glass 4 that makes it durable and protects the screen from scratches.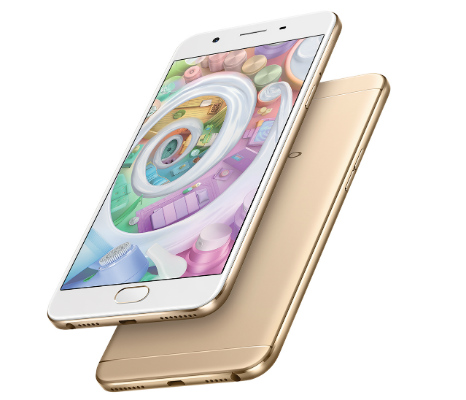 ColorOS 3.0 – Based on Android 5.1
With the ColorOS 3.0 (based on the Google's Android 5.1) operating system, the new OPPO F1s 64 GB Selfie Expert Smartphone brings along beautiful animations to customise the home screen. It keeps your messages at one place and also provides you with a prioritised contact list. You just need to tap your phone screen to unlock it and it also gives an instant access to all your files stored and saved in your OPPO smartphone. Moreover, seamless response, faster launch of Apps and optimised battery performance are some other functions that this advanced operating system has to offer.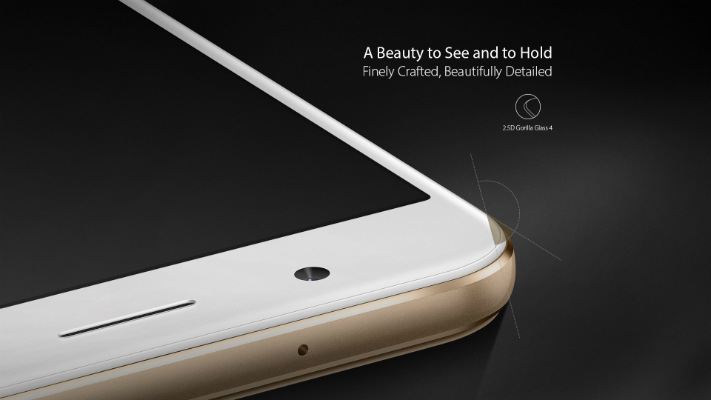 Facilitates Large Storage
The OPPO's latest smartphone – F1s with Selfie Camera, consists of 64 GB internal memory. It means that this latest OPPO smartphone allows you to store and save much of your important files in your phone itself. It further means that you can always have a quick access to all your files, be it music, movies, photographs or be it your important documents, anytime and anywhere. The new OPPO F1s 64 GB Selfie Expert Smartphone consists of a Triple Slot Tray, where the third slot is dedicated to a microSD card that helps you in expanding your mobile phone's memory by up to 128 GB.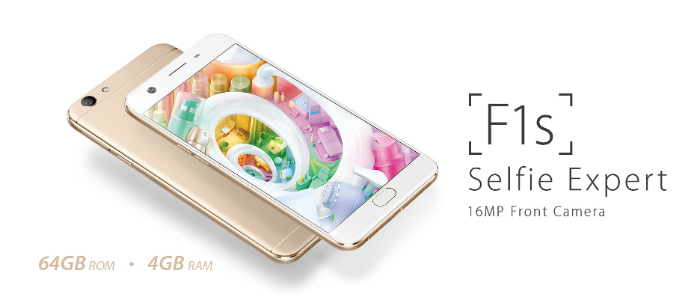 Up To 5 Customizable Fingerprint Command
The new F1s quickly unlocks your phone in just 0.22 seconds. OPPO F1s 64 GB Selfie Expert Smartphone not only supports Flash Fingerprint Unlock feature but it also allows you to customize the Fingerprint sensor. Therefore, use your thumb to launch the WhatsApp and your index finger to launch the camera. The new OPPO F1s 64 GB Selfie Expert Smartphone allows the customization of up to 5 fingerprint command. It means, with the new OPPO F1s you can always keep five of your favourite Apps on your fingertips.

16 MP Front Camera – A True Selfie Expert
Incorporating 16 Megapixel front camera flanked with loads of innovating features, the OPPO F1s 64 GB Selfie Expert Smartphone is truly a selfie camera mobile phone. It consists of Filters and Beautify 4.0, which together helps you in enhancing the tone and look of your selfie. It helps you in making your selfies looking natural. On the other hand, the Selfie Panorama feature allows you to take perfect panorama shot with your new OPPO mobile phone. You just need to rotate the phone side to side and take a wide-angle selfie. The advanced F1s stitches the photos together to give you a perfect panorama shot.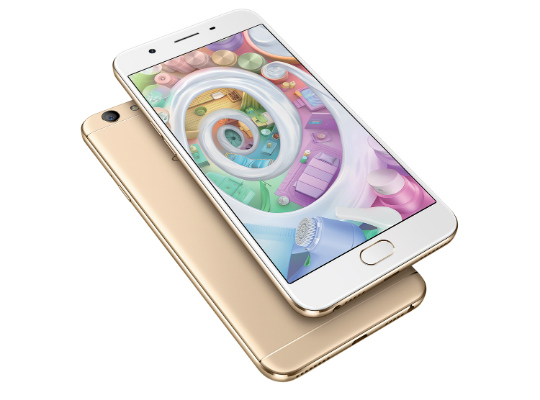 Beautiful Night Shots with 13 MP Rear Camera
Consisting of an LED Flash and an industry-leading imaging chip 2.54/7.77 cm (1/3.06) sensor, the 13 Megapixel rear camera in OPPO F1s 64 GB Selfie Expert Smartphone is ideal to take spectacular night-shots. In other words, it maximises the light sensitivity and helps you in capturing the images and the videos with perfect clarity and sharp picture details.
Facilitates Advanced Connectivity
The Selfie Expert by OPPO – F1s offers highly advanced connectivity options, which helps you in establishing instant connection to other various compatible devices. The Bluetooth v 4.0 helps you in instant wireless data transfer. The OPPO F1s 64 GB Selfie Expert Smartphone supports OTG and also meets the wireless standard 802.11 a/b/g/n. It helps you in securely connecting to any of the wireless network.

3075 mAh Non-Removable Battery
This latest mobile phone by OPPO – F1s comes with a powerful 3075 mAh non-removable battery. With this power-packed battery, you don't have to put your on charging every now and then. Now watch movies and play your long intensive gaming sessions and have a non-stop fun over your with this new .