Courtesy : Soldier Knows Best
Overview
The Blackberry Z10 16 GB comes under the category of the latest . This mobile phone has a WXGA display, with a screen size of 10.6 cm which gives a superb display. It has a primary camera of 8MP from which you can click crisp clear pictures and take HD videos with features like flash and auto focus. This mobile phone supports 2G as well as 3G networks, and is Wi-Fi, GPS, Hotspot and GPRS enabled. The various new additions to this mobile phone are voice commands, video chats, an intelligent blackberry calendar etc. This mobile phone comes with an 1800 mAh battery, and a 16GB internal memory with expandable memory of 64GB. This exquisite mobile phone is now available on Snapdeal.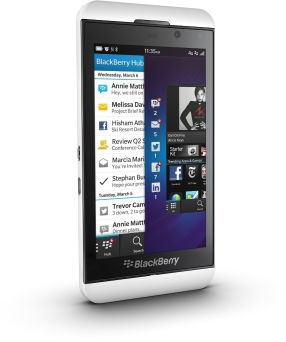 10.6 cm WXGA Display
The Blackberry Z10 16 GB smartphone is in the range of . The screen size of this mobile phone is of 10.66cm with a resolution of 1280*768 pixels with a WXGA display and a new feature of gesture support.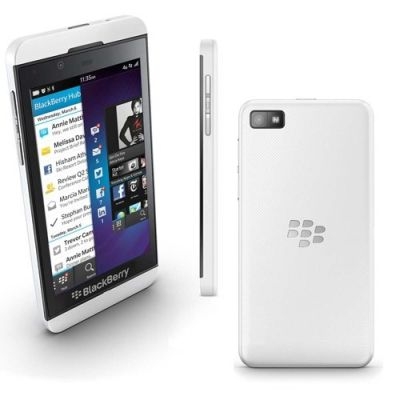 1.5GHz dual core processor and RAM
This remarkable mobile phone has a dual core 1.5GHz processor complete, with a 2GB RAM which ensures smooth working on the mobile phone. All these features combined together allow yu to switch between applications very easily.
Blackberry 10 Operating System
The Blackberry Z10 16 GB new smartphone runs on the latest blackberry operating system v10, which allows you to multi task easily. You can concurrently run various applications on this mobile phone without any hassle.
8 MP Camera
This marvellous mobile phone comes with a primary camera of 8MP which allows you to take stunning pictures and videos. Other camera features that are included in this mobile phone are time-shift mode, HD recording, auto focus, flash, stabilization of image and digital zoom of 5X
Connectivity Options
The Blackberry Z10 16 GB latest smartphone is both 2G and 3G enabled which gives you a blazing high speed of the internet. The wireless connectivity options include GPS, Hotspot, Bluetooth, Wi-Fi and GPRS. This mobile phone supports EDGE, HSDPA and GSM networks.
16GB Internal Memory
This blackberry mobile phone has an internal storage of 16GB and an expandable memory of up to 64 GB.
1800mAH Battery
This comes with a powerful and long lasting battery of 1800mAh, which provides 408 hours of standby time. On 3G networks, it provides a talk time of 11 hours and 10 hours talk time on 2G.