Overview
There are so many brands introducing new smartphones to the market daily. Are you confused in finding the best one? Stop worrying because here comes the Blackberry Q10 16 GB. This leading-edge smartphone comes with 2 GB RAM and has 16 GB internal memory. Hurry up and buy the single SIM phone from Snapdeal before the stocks run out.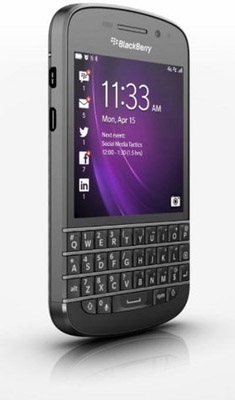 Single SIM
This amazing has single GSM SIM support. The Blackberry Q10 16GB mobile phone comes with a micro SIM slot.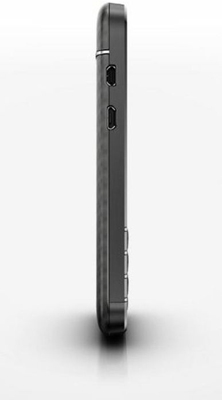 Super AMOLED Multi-Touch Display
The Blackberry Q10 16GB mobile has super AMOLED display that is thinner, lighter, and flexible than LED or LCD displays. Energy efficiency is another important advantage of the AMOLED display. The display size of this phone is 7.8 cm and sports a resolution of 720 x 720 Pixels. All these factors combine to give you sharp and dynamic visuals.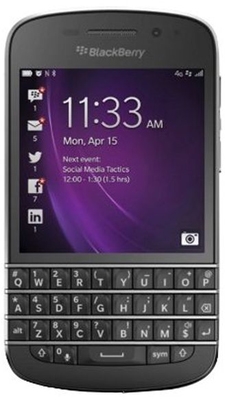 1.5 GHz Dual Core Processor and 2 GB RAM
This comes with a powerful dual Core processor with a speed of 1.5 GHz. It helps to do multiple processes simultaneously. This means that you can watch videos, browse the internet as well as play games without any lag.
Blackberry 10 Operating System
This phone comes with the latest Blackberry 10 Operating System.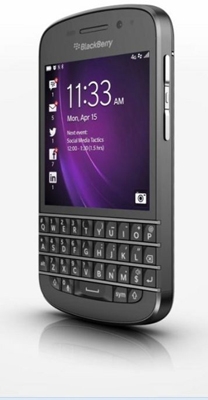 8MP Primary Camera and 2 MP Secondary Camera
The Blackberry Q10 smartphone has an amazing 8 MP primary camera with autofocus, sub-flush camera Lens and time shift mode. It also has 2 MP front camera. Go out and express yourself with photographs and capture amazing memories with sharp clarity by using the Blackberry Q10 phone.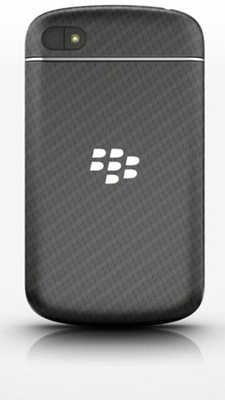 16 GB Internal Memory
The Blackberry Q10 16 GB phone is built with 16 GB of internal memory which is more than enough to store your data, files, pictures, videos etc. It also comes with a MicroSD memory slot that can be used to increase the storage capacity up to 32 GB.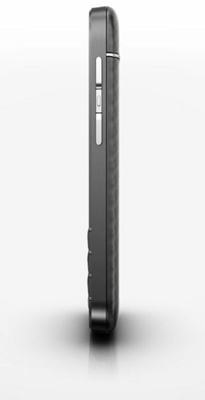 2100 mAh Li-Ion Battery
The Blackberry Q10 16 GB phone features a Li-Ion 2100 mAh battery that provides an excellent and long-lasting power source. You can stay away from the plug points for a very long with this powerful phone. This phone has an amazing battery life of approximately up to 780 minutes of talk time and 360 hours of standby time.
Additional Details
The dimension of Blackberry Q10 16 GB phone is 6.68 x 11.96 x 1.035 cm and has a weight of 139 g. The size and weight of the phone make it easy to carry around as well as making it convenient to fit it in pockets.